INTERNATIONAL BUSINESS ADVISORS
AND
COMMERCIAL FINANCE CONSULTANTS
IF YOU ARE AN INTERNATIONAL BUSINESS OR A U.S. COMPANY ENGAGED IN INTERNATIONAL TRADE, CLICK ON ENGLISH OR ESPAÑOL.
IF YOU ARE A DOMESTIC U.S. BUSINESS, CLICK ON XPERT-SERVE INC. FOR OUR AFFILIATE.
REPRESENTATIVES/ASSOCIATES IN
ARGENTINA/CHILE, CANADA, CENTRAL AMERICA, DOMINICAN REPUBLIC, PERU AND USA

Members: American Society of Notaries,
Dominican Republic Business Tourism and Development Federation,
U.S.-Peru Chamber of Commerce of Florida Inc.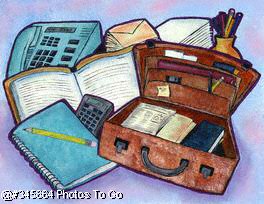 Let us establish your new U.S. corporation, assist you in your expansion plans, or take your existing company to the next step in its growth. From the start of your company, through its opening, growth and marketing stages, our network of specialists is there to service your needs every step of the way, ensuring you have the appropriate financing support as well.
We are proud of our experience with various risk mitigation programs, such as those of various global export credit agencies, and can present international trade finance credit packages that satisfy both lender and borrower.

Our expertise in all aspects of accounting, credit & collections, and risk mitigation enhance your business, large or small. To expand your export sales and your import purchases, to identify a competitive supplier, to find a joint venture partner for your business, call or Email us.

Our team of experts--bankers, accountants, economists, factoring specialists--provides truly professional services.


Decades of experience allow us to design solutions, from the simplest to the most complex.
P H O N E : 7 8 6 - 6 9 3 - 0 7 2 2